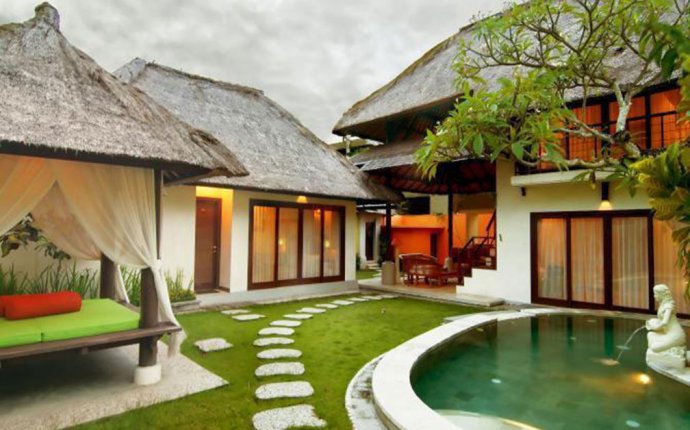 Private Pool Villa di Bali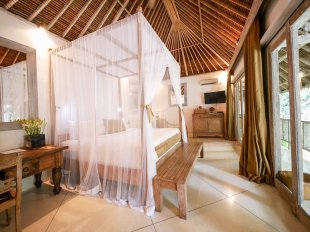 When in Bali, Stay in a Private Pool Villa
If you're on Instagram, no doubt you see girls staying at private pool villas every 10 photos on your feed! It seems like most "digital nomads" live in Bali, and bounce from villa to villa. I was there for three weeks and really wanted to see what it was like to spend two days in pure luxury with my own pool.
I stayed for two nights at Villa Sungai, which is inland about 40 minutes from Seminyak (driving through Canggu). You can easily go from the villa into Canggu, but it rained while we were there and I was so happy to read and play scrabble.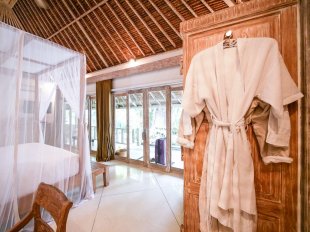 I'd had a lot of beach time already!
All meals are served at the villa and there is a menu with Indonesian and Western food. The owner is Australian and the design was done by her. It's pretty impeccable.
The rooms (3) at Villa Sungai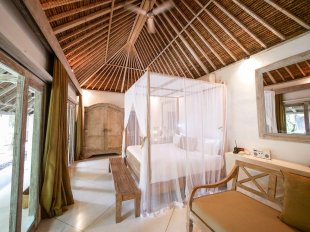 That's 3 types of robes… you know, so that if you want a big fluffy one it's there, but if you want a terry cloth one that's there too. But then maybe you want a really light one for by the pool so they added it as well!
The bathroom is huge and outside are two showers and a bathtub.
They even fill the tub up with flowers. We drank about a bottle of wine and a couple cocktails each day, so it's not like we did nothing (lol) but we mostly just drank, read, and played in the pool.
The Villa Pool & Food
The whole villa has three rooms and they look about the same although one is larger than the other two. The decoration is simple and makes it easy to relax. They have TV with a lot of movies as well as music and speakers set up.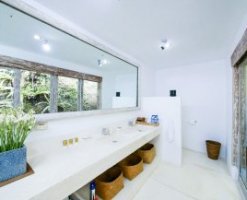 In the main living room there are also speakers set up and an iPod to play with. I plugged my own phone in and used my own music. There is also a game room full of board games and books.
It was a great location, and Tia was traveling with me so we did a little photo shoot for her new summer line. Here's a shot from that! The shoes are from a shop in Bali. I bought them in black and also got my mom a pair in black.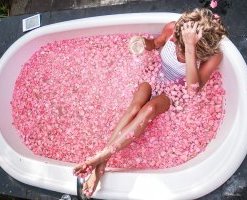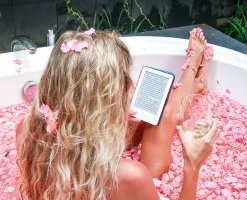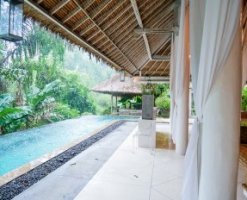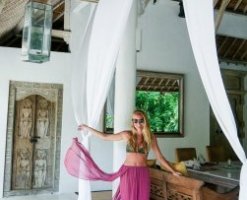 Source: hippie-inheels.com