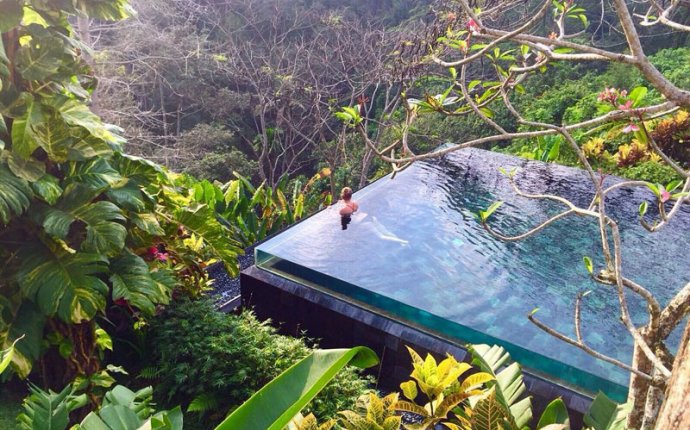 Ubud Bali Accommodation Villa
Comfortable placeto stay and enjoythe fairy cheap accomodation at our guest house with private bathroom, leaving room, hot and cold water, kitchen with kitchen set, wifi, siling pan, single bed, garden, teras and balcony, with unic funiture.
Staying with Putu was a great experience from start to finish. I stayed with her and her family for the entire month of May and was greeted/picked up at the airport upon arriving in Bali and felt well taken care of the entire time. The place is spacious and cute, and starting the day with a shower outside was quite nice. She rented me a scooter at a super affordable rate for the entire month and made delicious breakfast available when you wake up. Things were kept very clean and she even gave me a few rides to/from Canggu while I bounced down there a couple of times. If you're good with sleeping with just a fan rather than a/c, this room is great. The fan keeps you cool enough at night and I had no issue/need for a/c really. Located just 2 minutes on scooter from the bustle of the main road, her place is tucked back enough that you won't hear traffic at all through the night. All in all, Putu made my stay in Ubud wonderful and it was a great place to call home for the month. Thank you much, Putu!
Suandi's Homestay was so much better than I expected. I arrived to a nice place with my a huge bed, a living room area with a dresser and a desk, my own bathroom, and AC! Then Saundi said that the next day I can be upgrated to a different space., the Grenary Room. This place was not just a room, it's an apartment! A really nice apartment with a kitchen area, living room, and bathroom on the bottom level and a spacious bedroom on the top level. Even though it did not come with AC, I really didn't need it because the fans did a great job keeping the place cool. Saundi's breakfast was delicious and I will miss it! Her and her husband also helped teach me how to ride a scooter and were so kind to me! Her husband even drove me to my next place when it was time for me to move. I would highly recommend this homestay. It was a walkable distance to the Yoga Barn, shops, and restaurants. And I loved going to the nearby Saruya Healing Food restaurant to eat tasty healthy food and work in a peaceful and comfortable environment. I would come back to this homestay in the future.
We really had good times, Suandi Is a great hoster, she helped us so much with a lot of inormations and provvide US scooter and taxi driver for our trip. Appartment Is located very close to the center and is furnished with Every kind of comfort. I will come back for sure and i really suggest to all people that wanna have a chance to live in a balinese house for a while
I stayed at Suandi House for a total of 4 nights with my 2 teenage daughters. We were originally intending on staying for 2 nights but we extended our stay here. Suandi and Putu are a lovely family and great hosts, very welcoming and helpful, nothing was too much trouble. They arranged a day trip to see the beautiful culture in Ubud which was amazing. The accommodation is very bright and airy. Clean and comfortable. Very central only 5-10 minutes walk to all the shops and restuarants.. 20 minutes walk to the monkey forest which we visited twice as my daughters loved it there so much! Putu provides a lovely breakfast and always greets you with a lovely smile each day. We thoroughly enjoyed our stay and will definitely stay there again should we return to Ubud. Thanks again Suandi House :) xx
Suandi is a great host. She picked us up from the bus station and brought us to her beautiful place. We stayed longer than planned and enjoyed ever single moment. She took us to the rice paddies and temples around Ubud and organised every trip we wanted to do. The rooms are very clean and spacious and her breakfast is great, fresh fruit and various menus to choose from. We really recommend staying with her and will come back if we ever visit ubud again. Thank you so much for having us we miss Ubud. Best regards, The german girls
Putu was such a great host. She responded very quickly to my messages and answered all of my questions before I even booked with her. She picked my friends and I up from the airport which was so helpful. The guesthouse is equipped with everything that you need - your own kitchen, bedroom, dining room table, and outdoor shower. She even included an extra bed for us (since we had 3 guests) for no extra charge. It was very comfortable and felt homey. The room was very clean and felt safe. Putu made us breakfast and coffee each morning. She is such a sweet person! She is more than willing to help you with whatever you need, and she is very eager to share her culture with you. She opens up her home for you to stay and you really get a true Balinese experience. My friends and I wanted to do something a little bit different than normal tourists, and this homestay gave us just that. It is far enough out of the way but also close enough to any activity that might interest you. Very good location. I recommend you to interact with Putu and try to get to know more about her culture - it will make your experience that much better. She is very welcoming and we wish we could have stayed longer!
this is a great place to stay. it's a 1 bedroom apartment, in a family conplex. you have your own kitchen bathroom and dining room. very kind family, wonderful breakfast included, on a side street not far from central.
Great place to stay if you want to stay in Ubud :) yoga barn is quite close as well as other ubud attraction, I loved my room and Suandi's family is extremely sweet and cherish! best breakfast ever! Enjoy :)
Source: www.airbnb.com.au