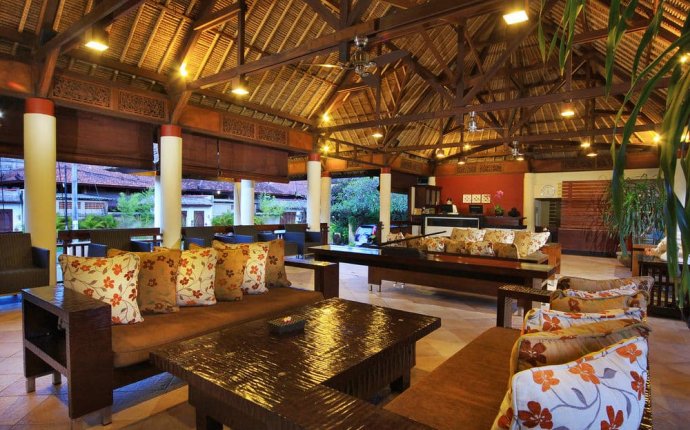 Mutiara Bali Boutique Resort & Villas
Mutiara Bali Boutique Resort Villas & Spa is situated in the heart of trendy Seminyak district, offering combination of a resort & villa style. that designed to blend modern convenience with element of modern and traditional Balinese Architecture. Each villa at Mutiara Bali Boutique Resort Villas is equipped with designer kitchen, dining pavilion, beautifully manicured garden, private pool, air-conditioned bedrooms with stress-reliever stylish bathroom.
With just footsteps away from the white sand Seminyak beach which is renowned for its world class surf breaks as well as stunning sunset venue with magical view and surrounded by high fashion boutiques, art galleries, world class dining venues and night life entertainment. staying at Mutiara Bali Boutique Resort Villas feels like in a different world where privacy, comfort and luxury will never end.
Accommodation
Mutiara Bali Resort & Villa offering 3 types of accommodation, ranging from Villa, Suites & Hotel room. All of Mutiara Bali Villa and Suite feature a wide range of facilities to ensure every guest comfort and relaxation. The facilities include ; air-conditioning, private pool, sun deck and garden, fully equipped kitchen.
Resort facilities completed with 29 Rooms, Public Swimming pool, Pool Bar, IDD Telephone, Air Conditioning, Refrigerator, Hot & Cold Water, Tea & Coffee facilities, Mutiara Café, Satellite TV, Safe Deposit Box, Hairdryer, Billiards Table, Laundry service.
Villa facilities completed with 17 Villas, Private Pool, Private Garden, Fully Equipped Kitchen, Dining Area, Lounge Area, Air-Conditioning, Refrigerator, Hot & Cold Water Dispenser, Laundry Service, IDD Telephone, Satellite TV, Audio Stereo Set, Safe Deposit Box, Hairdryer, In Villa breakfast cooking service, and BBQ service.
Facilities
Restaurant
The Mutiara Cafe serves delicious Indonesian and western cuisine for breakfast, lunch and dinner for the guests to savour during their stay at Mutiara Resort Villa in Bali. The bar is an ideal place to enjoy a glass of fine drink after a tiring day. Enjoy our romantic dinner menu with the best ingredients and spices complemented by a selection of fresh beverages. Romantic Candle-light dinners can also be served beside the pool upon request.
General Facilities
The hotel's spa offers massage services along with a number of beauty treatments. The hotel provides 24-hour security and 24-hour reception for guest convenience, Large main swimming pool with Jacuzzi in resort, Free Internet connection facilities, Gym and Fitness Center, Laundry and dry cleaning service, Free Transfer Service to Seminyak Area, Bicycle Facility, Doctor on call, and Tour arrangement
Source: www.kutahotelsbali.com