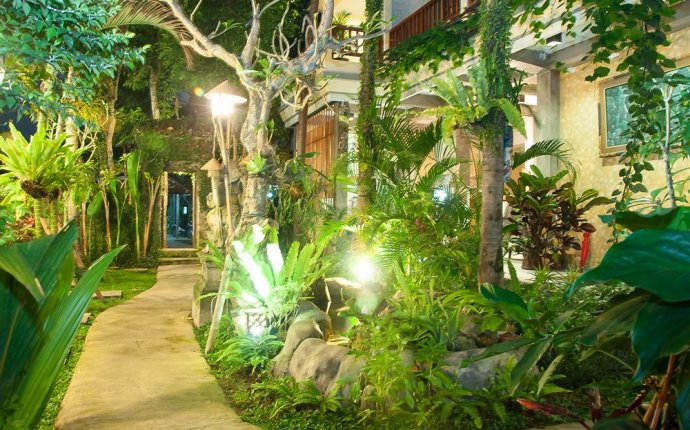 Ubud Bali Guest House
Pineapple Guest House is Low Cost B&B. Our property is away from the crowds and will living with nice Agung Family. Locate central ubud, walking distance of famous place: 10 minutes to Yoga Barn, 10 minutes to Monkey Forest, 20 minutes to Ubud Palace. All room with hot water and Air Conditioning. Check another room availability: Try our 2 bedroom privatepool riceview villa:
A fresh air in the morning, natural sound of birds, a perfect serene home to relax and enjoy while witnessing the cycle of daily activities of the local Family. We have 4 bedroom with Queen-size bed Guest House facing the garden
Our Guest House is quite far to main road, a very nice area to walk, relax and get away from the crowds. The guest house is near town, there are there are a lot restaurant in neighborhood and convinient store.
We stayed in Zora's house for almost a week. We went there for our honeymoon. We had a great time. House owner Zora and the maid were very helpful. They are really super hosts. Thanks a lot for making our stay memorable.
Everything about this place was amazing. The staff were very welcoming from there smile to the kids running around and laughing all day. Everyone seemed happy to be working there and also we got to meet some great people there. The rooms are very clean, and very comfortable beds. Everything is very modern. Again, a truly remarkable staff who care for what they do to provide the best possible service to their guest.
The host kept the room very clean every single day which is great. As I was traveling alone, staying at this air b&b made me feel less lonely as the host is very hospitable and her kids are very friendly and nice. Thanks for going the extra mile trying to get me transport or even actually offered to give me a ride (when all else fails). Appreciate it!
It was a really nice stay at the pineapple house. Good located. The room is very nice, had a comfortable bed and a large bathroom which was clean. Also the breakfast was really nice. Every day we got different meals, but always some fresh fruits. Dewa is a really nice houst. She helped us with every question. Her family was really cute! We would stay here again, anytime we come back to Ubud!
Had such a wonderful time at this place. Dewa was so welcoming and the room was beautiful with a great location right in the heart of Ubud. We were greeted with refreshments on arrival and were served a delicious breakfast every morning on the balcony! Couldn't have wished for a nicer place to stay in Bali- would definitely recommend to all .
Fantastic stay here. Perfect location for exploring Ubud, great room, lovely people. Highly, highly recommend.
This place is the best I've ever stayed in Bali. Location is perfect, in the center of town but still extremely quiet. Rooms are new, nice, modern and clean. The family is so good!! My experience with them was wonderful. They will help you anyway they can. I will definitely recommend this place and for sure come back again if I ever go to Ubud again.
Source: www.airbnb.com