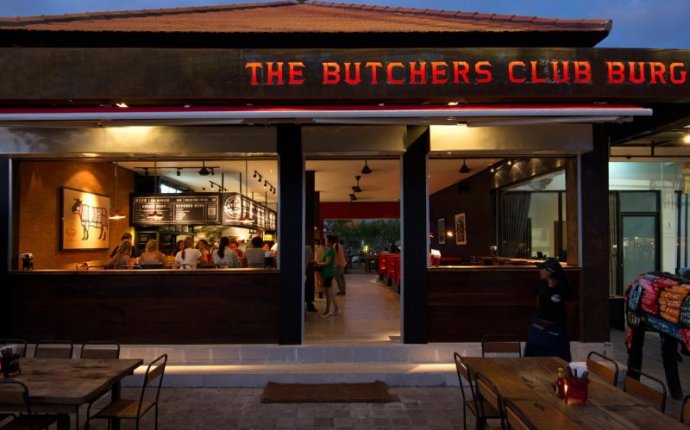 Steak House Bali
2005 Kalia Rd
Honolulu, HI 96815
(808) 949-4321
We were celebrating a birthday with some mainland friends, one of whom had never been to Hawaii, and staying at the comfortable Grand Waikikian in the Hilton Hawaiian Village. On Friday nights at 7:45pm the Hilton generously treats its guests (and everyone from locals to tourists) to a very nice fireworks display. It wasn't rocket science to create the recipe for a wonderful evening starting with dinner at Bali Steak & Seafood. All the staff was attentive, efficient, helpful and kind (Kama'aina given:) They gave us a great table overlooking the ocean. The food was very good with standout dishes being the roast duck on faro and perfectly prepared sea scallops. The wine flights were enjoyed by our guests who thought the selections were average. The portions were very generous. A tasty complimentary mousse was another nice touch. As mentioned the staff went overboard to make sure we had a nice evening. We timed it so we could be there for the fireworks. At Bali, they have their own lanai, and we all had a front row seat for the terrific show. This combo made for a memorable evening.
This was easily the most money I've spent on TERRIBLE food. We began with a nice 15 minute wait, even though we had a reservation. No big deal. The view is pretty spectacular looking over the ocean. Our waiter came by to take our order. Then he came back because he forgot what we ordered. We started off with the bone marrow appetizer, which actually wasn't that bad. It wasn't impressive, but it was edible. Then we had the soup of the day, a lobster bisque with kabocha. It came kinda cold, had no flavor of lobster and was overall just not good. Tasted bland, I've had more flavor from a Campbell's can. We followed up this terrible mess with our entrees. I had the Wagyu Ribeye. It was ordered medium rare, it came VERY rare. It was tough, with a large stick of unmelted butter on top. The flavor definitely left something to be desired. I couldn't even finish it. For an $85 steak, I really expected much better. My wife had an Ahi steak. The fish had no flavor and looked grey instead of that lovely pink color from a fresh cut you should see. The fish was definitely not nearly as fresh as was advertised. Our entrees were accompanied by a side of asparagus and some of roasted potatoes. The sides were easily the best part of the meal. Overall for $233 + tip, you should really stay away from this place. Unless you have money to burn on an awful meal. STAY AWAY. BAD.
This is our first time at this place. I was frustrated for the 25 minutes wait to get seated with the reservation and 40 minutes wait to get our dinner.
Wonderful. Last minute reservation for same day seating. VERY accommodating. Stephen took my name even before the dining room opened and passed my info to the hostess. Flawless transition. We arrived on time and we're seated within a few minutes. Kris and Kai were our server team and delivered on every aspect of our dining experience. The meal was terrific; every course arrived promptly and were delicious. Soup, salad, appetizer and main course. Plus a simple vanilla ice cream dessert. Kris and Kai totally took care of us. (Even catered to my wife's salad dressings requests). Definitely a great choice.
Tasty and great experience! My husband and I had dinner at Bali Steakhouse during our stay at the Hilton Hawaiian Village during our honeymoon in Hawaii in May. Bali Steakhouse is located in the Rainbow Tower (we stayed in the Ali'i tower during our stay at the resort) and we had a great view of the ocean from our table. Service was nice and the food was delicious. We ordered: -Wine (white) -Cocktails -Seared sea scallops -Crispy Brussels Sprouts -Filet Mignon steak with potatoes I definitely loved those delicious sea scallops and my hubby loved his filet. Delicious meal! It wasn't my favorite or most memorable restaurant experience on Oahu, but we did enjoy the dinner and I'd recommend it.
Make an appointment at 6 pm and could not have the table closer to the beach. Was told that those tables are for those who make reservations 3 months ago!? Scallops were 5*, bone Marrow were 4*, Caesar Salad, Fillet and Prime Delmonico Bone-in are 3*. The wait staff, busses, and waitress are all 3*s, need improvements indeed.
Simply amazing! The Waygu beef was worth everybody penny! The tenderloin was a close runner up and the lobster tails were a perfect addition. Paired up with the lobster Augratin and it became one of the best meals we've ever had! Taking in the view with great service were added bonuses!
Another lovely evening at one of the consistently best restaurants on the island. Great food, beautiful view and fantastic service (by our favorite server Brandy) made for another memorable evening at Bali. Book it Dano...you won't regret it!
Source: www.yelp.com