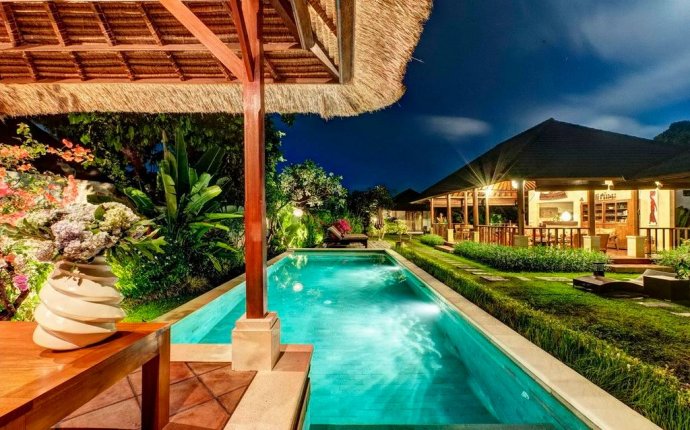 Rent House in Bali Indonesia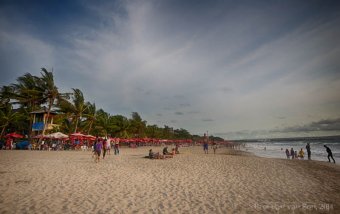 I've basically lived in hotels and hostels for the past 4 years, so the process of renting a property was something completely new to me. To be honest, I had no idea where to start the search and what to expect for prices. The process was made more difficult for me due to the fact that I spent the holidays in Bali when much of the prime real estate doubles in value and books up quickly. Still, I was able to make a rental agreement even before arriving on the Indonesian island. This is my advice if you're trying to rent an apartment in Bali.
Should you Book before or After Arriving in Bali?
This is obviously going to be up to you, and also the time of year you're planning on visiting. I was in Bali over the holidays, so I wasn't really comfortable just turning and wishing for luck. I ended up making the decision to just sort everything out before coming. This time of year, it was probably the right decision. If it were the low season, however, it probably would have been more expensive.
That being said, it really all depends on your trip. If you're planning on spending a week or a couple nights, you might want to book in advance. If you have the luxury of time, you can probably just turn up and look around.
Online
I ended up finding my place by looking online. I joined a couple groups on facebook, and made some connections through there. That was a pretty successful strategy although I didn't end up renting from anyone there. AirBnB was also really good, but the truth is that even apartments stating a certain price might end up quoting you more depending on the season. AirBnB is good, however, because you can deal directly with the owner and negotiate a price specific to your stay. In the end, I found my owner via Craig's List of all places. The owner had a property listed on AirBnB as well. If you're looking online, AirBnB is likely your best bet in Bali as it seems the owners really use this means to sell more than anything.
If you want my contact, check out "word of mouth" below.
Coffeeshops
In many of the coffee shops in both Kuta and Seminyak there are often fliers for renting apartments and villas. These are often the best deals on the island. You should also be able to find a place this way up in Ubud. Of course, it might take you a couple days to find a place.
Word of Mouth
Almost everyone knows someone who is renting an apartment or villa in Bali. Of course, this way is a bit tricky, but can be very effective as well.
My contact, Sara, is a really good person to know as they have lots of properties and friends who do. They go out of their way to look after you. Her phone number is 0818 0834 2994
What Part of Bali Should you Stay?
This is an answer I wish I knew before I rented my apartment. Though I really had a good place, I wish I would have known more about the island before booking. I probably would have chose somewhere outside of Kuta/Seminyak.
Near the beach, and the heart of the party zone. This part of Bali is for backpackers and party animals. If you're looking for some quiet, you'll need to be a block or two on the opposite side of the beach from Legian. If you're looking for a good party, the street to look for a place on is Poppies 2 or one of the cross-roads, although you're likely to find only hotels offering rooms.
Seminyak
Up the beach from Kuta, this is basically Kuta for adults. There are some nice villas in this area and the vibe is less "party" than Kuta. The beach can be nasty here if a storm hauls all the rubbish from the rivers. There was lots of trash on the beach when we were here in December, but when we had just arrived, it wasn't as bad.
Sanur
A much more chilled out location than Kuta or Seminyak. This would be a good spot if you wanted a bit of the city, but also didn't want to be in the heart of the tourist zone. This is also a good place to be if you are hoping to go on boat excursions out to Gilli or Lombok. It's also a decent place to base if you want to do some diving.
Source: www.brendansadventures.com