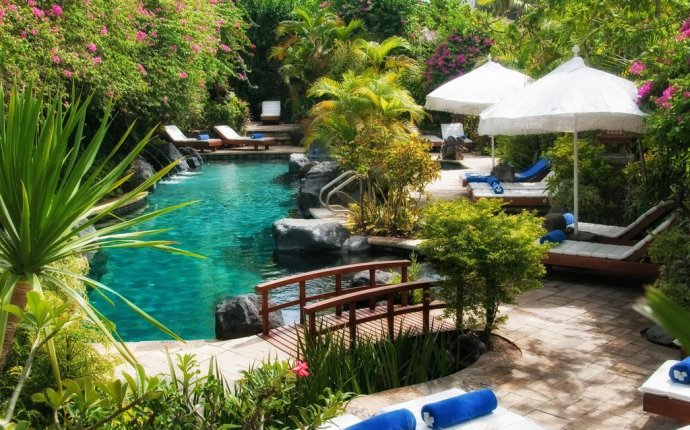 Poppies Cottages Kuta Bali
It's a long, long time since I was last in Bali. I came on my GAP year with my best friend Caro after doing volunteer work with the Salvation Army's children homes in Ipoh, Malaysia and in Singapore, and it was a wonderful chance to kick back.
But as any world traveller bore knows, things have changed. Oh GOD have things changed in the intervening decades. Chaweng Beach on Koh Samui broke my heart when I visited five years ago, only to see the green fields we had camped on as teenagers turned into a concrete strip of topless go-go bars and retail chains.
Kuta in Bali hasn't fared *quite* so badly. The Balinese have kept a check on the more rampant development, and there's certainly no sex trading in your face 24/7, although of course it exists.
Still Jalan Poppies 1 & 2, which were rather charming narrow lanes full of old school backpacker-y haunts once upon a time, are now packed with big brash bars promising "Bloody Cold Beers', purveyors of ham and chips, and the worst kind of low rent tourist tat. I'm no prude but the sexed up slogans on the T-shirts & car stickers were pretty much uniformly revolting. (To be fair, there is the odd nice-looking jewellery store, and handy surf shop.)
I was heading out to Seminyak the day after my arrival, so needed to find a hotel for one night, preferably as near the airport as possible for maximum ease. Of course I forgot to do anything about it, and ended up booking Poppies Cottages at the last minute on the phone as I checked in at Changi for my flight to Denpasar, purely out of nostalgia – and because I really couldn't be bothered to over think this.
For thirty years, Poppies has been a frangipani and jasmine-filled garden oasis in the middle of the Poppies madness. And I found it just the same: twenty sweet cottages behind a high wall, with cane roofs, set in beautiful landscaped grounds, each with a private garden and terrace.
There's now a little swimming pool, but it remains the same charming guesthouse it has always been. If you have to stay in Kuta, this is a great mid-budget option, at around $90 a night for a cottage/two people.
The roof of my cottage:
The décor is a little dated, but the open, plant filled bathrooms, private terraces and aircon wouldn't disgrace a hotel at twice the price – and I should know.
Just be careful about sticking your head outside that nice, high gated wall.
(And whilst it's still adequate for supper, give Poppies Restaurant just up the road a miss for breakfast, however tempting that nice green garden & free wifi looks. Expensive, relatively, and not very good. Watery yogurt, stingy fruit, micro-sized jaffle with uncooked grated cheese inside.)
Source: www.libertylondongirl.com