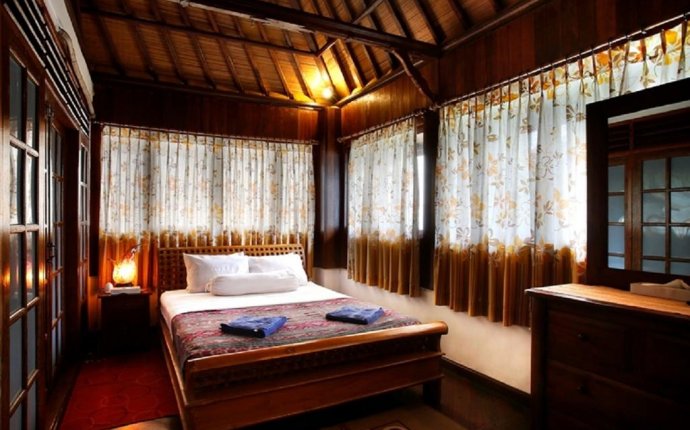 Hidden Garden Villas Legian Bali
Be Safe and Secure when you Stay With Us
WE HAVE VACANCY MID JAN TO TILL LATE FEB MAKE US A REASONABLE OFFER TO CONSIDER FOR YOUR STAY
Hidden Garden Villas 17 Years and still going strong
Accommodation:
Air-conditioned Villa with 3 bedrooms with Queen beds; 3 bathrooms, lounge, dining room, kitchen, outside dining area and completely private swimming pool with lounges.
Details:
Hidden Garden Villa #1 is located just 20 minutes from the airport in a quiet lane which runs between Jalan Legian and Jalan Padma Utara. Only a short 6 minute stroll takes you to the beach, shops, restaurants, spas and a trustworthy currency exchange.
A fully cooked breakfast is available from the Warung and staff will clean the Villa each day providing fresh pool and bath towels. Staff maintain the pool every day, also maintaining the gardens for your enjoyment.
Bedrooms, lounge and dining room all have a view of the tropical garden in which the Villa is set and the bedrooms are a comfortable size with Queen sized beds and air-conditioning for your comfort.
This villa can be opened into #2 Villa to give a total of 8 Bedrooms with en suites.
private pools and sunny yard, modern Bali design with air conditioned bedrooms, family, kitchen and living areas.
The lounge room is comfortably appointed with furniture and has a 42 inch television with DVD and CD player to view your DVD's or listen to your favourite music CD's.
The kitchen has a full sized refrigerator with freezer and safe ice made from bottled water, a gas cook-top and microwave as well as a 20 litre water cooler of bottled water. Tea, coffee, sugar and milk are all provided for your use.
The swimming pool and gardens are completely private, hidden discretely behind stone walls. Access to the pool via the Villa or gardens is simple with steps designed to make life easy for the elderly or children.
Bathrooms are clean and neat, each containing a shower and western toilet with the upstairs bathroom being extremely private whilst open air. The downstairs bathroom has both a shower, and western toilet.
This is the ideal Villa for a family holiday, romantic getaway or a fabulous girls shopping and spa holiday. With 24 hour security, you need never be concerned about your safety or your belongings.
The staff all speak English, are kind, considerate and caring and provide service that far exceeds that experienced in a typical resort, without being intrusive. They are only too happy to assist you with obtaining telephone sim cards, finding your way around or arranging tours and laundry so that you can relax in complete comfort and security during your stay. Children are made welcome and a baby-sitter can be arranged if required. The Hidden Garden Villa group also has access to a 24 hour Doctor, should the need arise, who can provide prompt attention inclusive of all medication and provide you with the necessary documentation for insurance claims.
***PLEASE CHECK YOUR JUNK FILE OR SPAM WE WILL BE CONTACTING YOU IN THE NEXT FEW HOURS WITH A QUOTE
The cooked breakfast is provided in our resturaunt (Warung Bule) of pancakes or eggs (omelette, fried, poached, or scrambled) together with toast, fruit juice as well as tea or coffee. Private functions are also catered with a speciality of suckling pig,
Our Restaurant (Warung Bule) opposite Villa #4 has Indonesian and aussie food. Private functions catered.
There is 24 hour security for all Villas. Each bedroom has a safe for securing passports and valuables.
We have 4 other Villas on the VRBO Site all named Hidden Garden Villa #2, #4, #5 and #6.
Our Nightly Rates
Our Rates are AUD $180 for 2 people and AUD $35 for additional adults
Additional Youths 10 to 15 AUD $25
Additional Children under 10 free
Keywords: PRIVATE VILLA QUIET & CLOSE TO EVERYTHING
Q- Is my breakfast cooked for me fresh and the food Tasty Yes
Q – Are all taxes included in the price Yes
Q – Are Transfers Included Yes
Q – Is House Keeping Daily as well as Towels & Linens Included Yes
Q – Is unlimited Wi – Fi Included as well as 60 Channel TV Yes
Source: www.tripadvisor.com